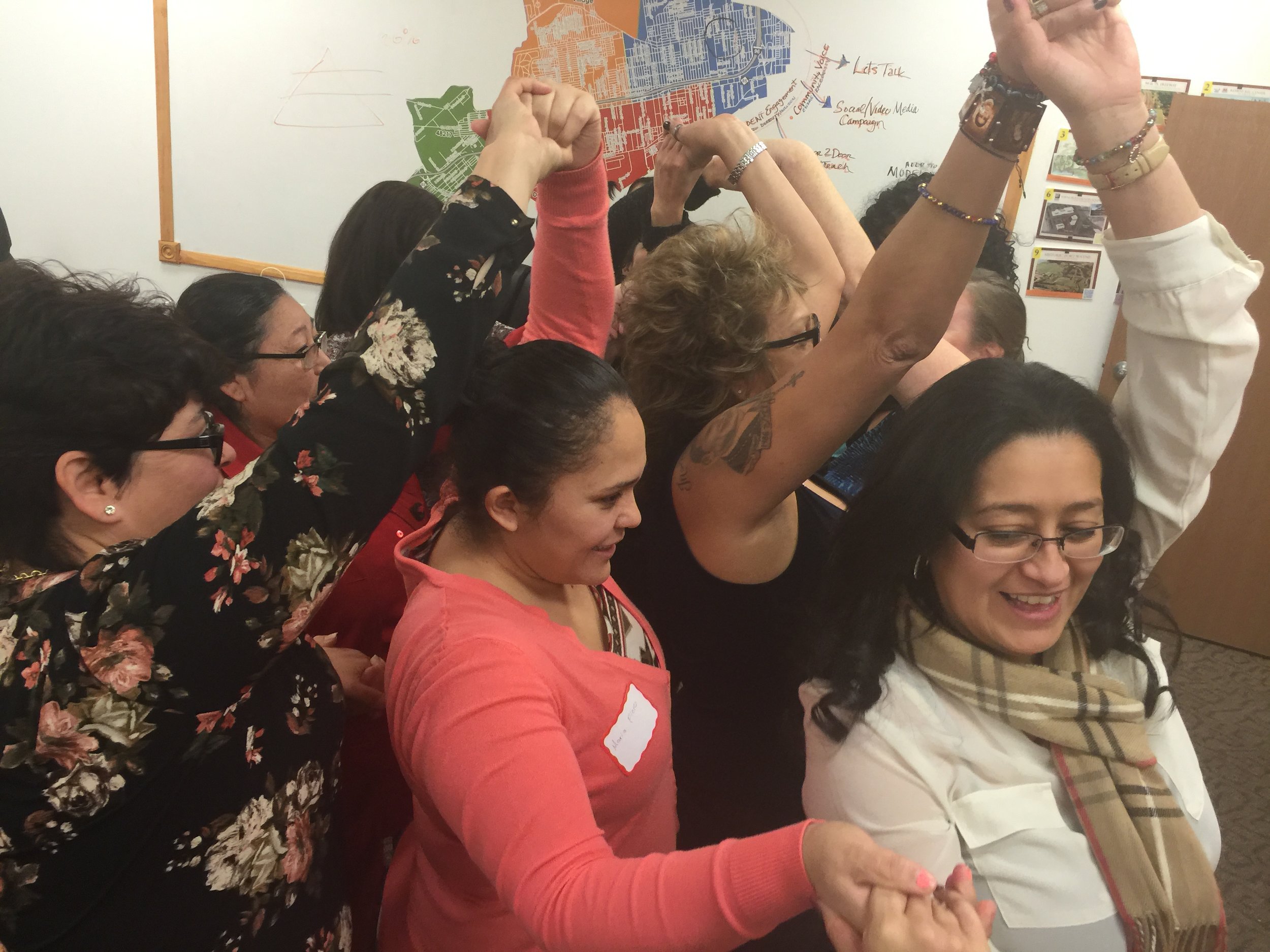 Taking Action por Nuestros Niños or TANN is "a grassroots organization of parents fighting for better schools, a safer community and a stronger Southwest Detroit. TANN members define issues important to them, develop strategies to fight them, mobilize others and organize actions to make their voices heard. TANN is an affiliate of the Harriet Tubman Center and Congress of Communities to help provide leadership development for local parents."
GOALS
FELLOWS SHOULD BE ABLE TO LEAD INITIATIVES IN THEIR SCHOOLS AND COMMUNITIES, ADVOCATE FOR THEIR HEAD START CENTER/SCHOOL ADMINISTRATION. THEY SHOULD HAVE IMPROVED SELF-ESTEEM, SELF-IDENTITY, SELF-AWARENESS, PRESENCE, AND CONFIDENCE TO OPERATE AS BETTER LEADERS.
The elected chairperson from each Southwest Detroit head start center parent committee is selected to join the fellowship. They receive a stipend $20 a hour for everytime they attend the meeting and when they comply with timely attended and accountability. This is a two year fellowship.
Fellow Profile Assessment
Each fellow has a personal profile. It addresses a background questions about the fellow ad their perceptions (qualitative and quantitative data will be tracked for leadership development growth).
Fellowship Sessions (2.5 hours, once a month)
Coaching Sessions (1/2-1 hour, once a month)
Fellows receive a wide range of workshops and training on self-care, public speaking, trauma, chronic absenteeism and oter topics. They are provided with a field trip and are able to invite their families (once per term). They receive a certificate of acknowledgment.
Fellows are provided with a coach throughout their fellowship term to guide ad instruct them with ay needs ad questions. The coaches support the fellows as they pursue a personal goal until it is achieved.